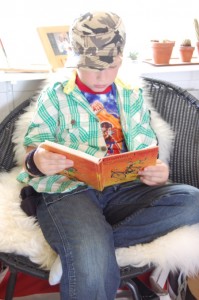 Shelbyville Public Library's "Reading Is So Delicious". program encourages children to continue to read throughout the summer months and to instill a love of books in the youngest children.
The program is open to children ages 3 through 6th grade.
Registration for the reading program begins June 4 at the library. The program begins June 11 and continues through July 20. Those registering will receive a book bag, bookmark, and pencil at signup.
In addition to the reading program, special programming is scheduled on Wednesdays at 10:30 a.m. for registered children.
Shows this year include Jim Gill (music), Serenghetti Steve (reptiles), Nitro Joe (science), Mad Cap Puppets (storytelling), and Babaloo (music).
For more information about the reading program, call the library at 774-4432.