About Shelbyville's CityWalk
Shelbyville's CityWalk is a collection of four self-guided tours inspired by Anthony Rubano, Project Designer for the Illinois Historic Preservation Agency (IHPA).  In 2011, Anthony worked with the Downtown Works! Action Team, a committed volunteer group with focused vision and projects to improve Shelbyville, to launch CityWalk – Shelbyville's Historic Downtown Walking Tour.
The tour was attended by over 60 residents and visitors.  In October 2012, Anthony returned to Shelbyville and gave local residents and visitors the opportunity to travel back in time again and learn about the architectural significance of the many ornate historical buildings in downtown Shelbyville.  Feedback was overwhelmingly supportive and additional tours were requested.
Since 2012, CityWalk partnered with Shelby County Historical and Genealogical Society, US Army Corps of Engineers-Lake Shelbyville, Shelbyville High School Welding Class, Greater Shelbyville Chamber of Commerce, Shelby County Tourism, Lake Land College-GIS, IIRA-WIU Peace Corps Fellows Program  and area artists, residents, organizations  and businesses to feature four-self guided tours with the mission to educate, promote and preserve Shelbyville's arts and heritage.
All tours are smartphone-accessible* and accompanied by audio clips and photos.
In 2013, the City of Shelbyville received the Vision to Action Award for its partnership with IHPA on the CityWalk project. To this date, Anthony Rubano continues to be an inspiration as the community works to preserve its heritage and a sense of place for Shelbyville's current and future residents and families.
Watch the video below and click on the icons above to enjoy the tours now!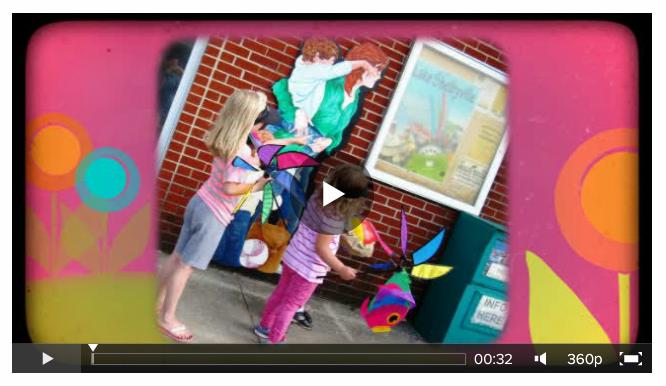 *Free Wi-Fi access is available in the downtown Main Street area and the Shelbyville Public Library.
Photos Courtesy of Donna Lupton, SCHGS
Special Thanks to:
City of Shelbyville, USACE Lake Shelbyville, Shelby County Historical and Genealogical Society, Shelbyville High School Welding Team, Shelby County Tourism/Lake Shelbyville Area CVB, Greater Shelbyville Chamber of Commerce, ShelbyvilleWorks!, Economic Development Council of Shelby County, Shelbyville Industrial Development, Corner Copy, Illinois Historic Preservation Agency, Lake Land College and IIRA: Western Illinois University.