The Kaskaskia River in Shelbyville IL
Play Hard or Play Lazy.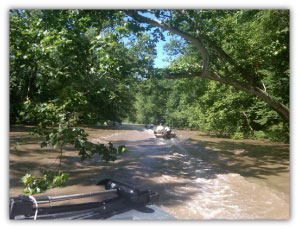 The Kaskaskia River, a tributary of the Mississippi River, is roughly 325 miles (523 km) long and travels throughout central and southern Illinois.
The river is well known for its beautiful tree-lined views and on warm days when it is up due to rain or displacement from the Shelbyville Dam, the river is a second home to tubers, boaters, kayaking and canoeing. If you're a catfish junky, this is the place for you as the Kaskaskia is also a known for it's record setting catfish population.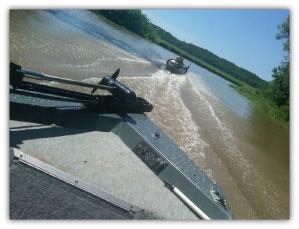 The river was named after a clan of the Illiniwek Indians encountered by the early French Jesuits and other settlers. "Okaw River" was an alternative name for the Kaskaskia that persists in place names along the river, including Okawville, and in a major tributary, the West Okaw River. "Cascasquia" is an alternative, supposedly more French, spelling of "Kaskaskia" that is sometimes encountered.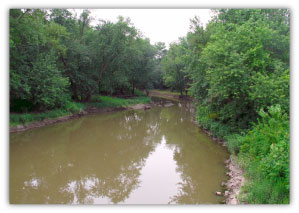 It's the second largest river system within Illinois, draining a rural area of farms, as well as rolling hills along river bottoms of hardwood forests in its lower reaches where the river has been "canalized" to allow larger barge traffic.
The Kaskaskia starts in east central Illinois along several farm ditches near the west side of Champaign.  Just north of Interstate 74 is where the headwaters sit and the river is marked with a sign where it begins to flow south across the rural areas of Champaign and Douglas counties. It then continues southwest across southern Illinois and on past the former state capital of Vandalia. From there, it joins up with the Mississippi River from the north approximately 10 miles (16 km) northwest of Chester Mo. and 40 miles (64 km) south-southeast of St. Louis, Missouri. The watershed of the river encompasses approximately 5,746 square miles (14,880 km2), approximately 10.2% of the state of Illinois.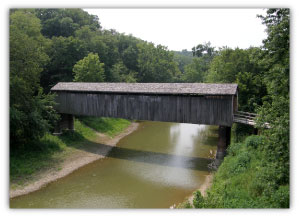 The Kaskaskia is impounded by the Shelbyville Dam in Shelby County to form Lake Shelbyville Illinois just on the edge of Shelbyville. It is also impounded in Clinton County southwest of Vandalia to form lake Shelbyville's sister, Carlyle Lake and the entire river is managed by the Illinois Department of Natural Resources.