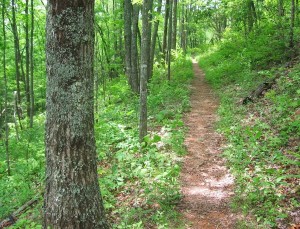 The U.S. Army Corps of Engineers needs your help during the National Trails Day Event at Lake Shelbyville on June 9.
Trail maintenance on the General Dacey Trail located within the Dam West Recreation Area will be conducted during the event. Work will include litter pickup, tree identification sign installation, brush trimming and a variety of other tasks.
All materials and equipment will be provided. For every four hours of volunteer work you will receive one night of free camping at any U.S. Army Corps of Engineers Campground at Lake Shelbyville.
The event will start at 8:00 a.m. on Saturday, June 9, at the General Dacey Trailhead located in the northwest corner of the Dam West Recreation Area boat ramp parking lot.
If you or your group is interested in volunteering to help out with this event, contact Park Ranger Jeremy Logan by email at [email protected] or by calling (217) 774-3951, ext 7009.