Shelbyville Illinois Farmer's Market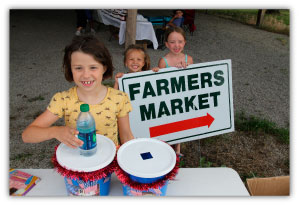 The Shelbyville Farmer's Market — a part of the Greater Shelbyville Chamber of Commerce — is dedicated to offering better access to local fresh produce and crafts.
The farmer's market, which only allows sales from producers of fruits, vegetables foods or hand-made arts and crafts, is held every week on the north side of the Shelby County 4-H Fairgrounds under the large pavillion which offers great access, convenient parking, and protection from the weather.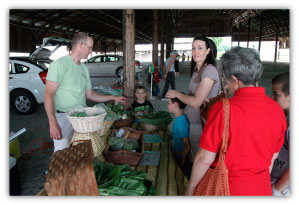 In order to make it easier for growers to harvest produce the same day as selling it, and give customers the freshest food possible, the Chamber of Commerce will continue to host the market in the evening.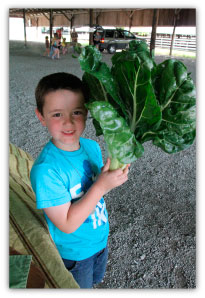 In 2012, the market had several hundred shoppers each week. Local vendors are excited to build on past success by providing more entertainment and prepared food options to further accommodate visitor's interest in buying local, high-quality produce.
The 2013 Shelbyville Farmer's Market is held every Tuesday from 4:30-6:00pm at the Shelby County 4H Fairgrounds located on N Rt 128 across the street (to the west) from Moulton Middle School from mid-May through early September.