Hotels & Motels Serving Shelbyville Illinois, Shelby County & Lake Shelbyville IL
The Spillway Motel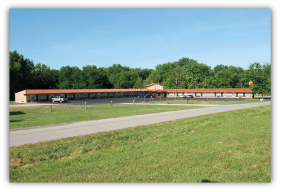 The Spillway offers twenty-one ground floor rooms featuring 2-3 bed units equipped with refrigerators, microwaves, TV, hair dryer and a special jacuzzi suite is available. Free electric hook-ups are available for more than 30 boats. It's located across from the Lake Shelbyville Dam spillway, 9th street beach & boat launches with easy access to the beautiful Kaskaskia river. They're open all year round and offer wi-fi internet with pets allowed for a small fee.
Located at Route 16 East, Shelbyville (217) 774-9591 or 800-845-0414
Gregory's Resort Motel
This resort offers modern kitchenette rooms with TV, wireless internet and telephone. They also offer boat parking w/electricity as well as  covered pavillion, fire pits and grills. There's a bait shop & store on site and they're located just a minute from Lithia Springs Marina boat launch and surrounded by U. S. Army Corps of Engineers Land. The resort is open April 1 – Oct 30. Please call for pet policy.
R.R. #4 Box 102B, Shelbyville (217) 774-4313
The Shelby Inn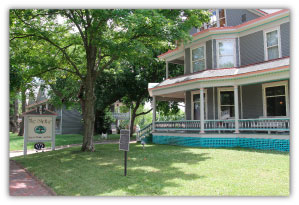 The Shelby offers both standard and deluxe accommodations in a charming and comfortable setting with 45 rooms. They also offer high-speed wireless connections and are located walking distance to nearby events & attractions. attractions & events; newly expanded boat parking w/electricity. AAA rated. Open all year. No Pets Allowed.
816 W. Main, Shelbyville (217) 774-3991 or 800-342-9978
Oak Terrace Resort & Spa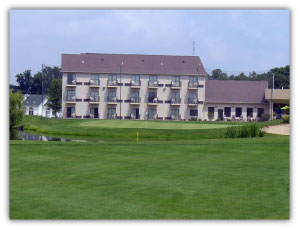 Oak Terrace Resort is a beautiful wooded golf getaway with an 18-hole championship quality golf course as well as their secluded Lakeview Spa. Amenities include indoor/outdoor pools, tennis courts, a 66 acre fishing lake and rec center. The hotel offers easy access to boat parking. There are many room options including 37 rooms, 4 townhouses and 26 condos. Open all year and no Pets Allowed.
100 Beyers Lake Rd, Pana (217) 539-4477 or 800-577-7598
For more information regarding these lodging options near Shelbyville, please contact the establishment directly.