Shelby Memorial Hospital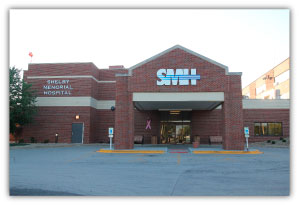 Shelby Memorial Hospital is committed to providing top-notch, state-of-the-art healthcare for all of those living in and visiting our community.
SMH provides a round-the-clock Emergency Department that is fully staffed by physicians and highly-trained nurses. They also feature a full cadre of in and outpatient services, including a 24-hour laboratory and an imaging department that is fully digital – meeting today's highest standards for diagnostic imaging technology. The hospital also features an advanced surgery department, an acute inpatient care unit with newly decorated and comfortable rooms, plus a wide variety of rehabilitative therapy services.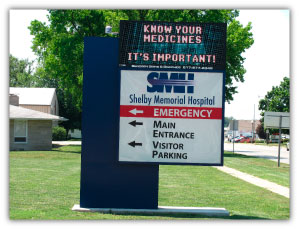 Dedicated to being a hometown hospital, Shelby Memorial Hospital's Home Health division is committed to excellence and their team of professional nurses and therapists provide a variety of medical services and rehabilitative therapies, all designed to help you heal in your own environment. This program is also complemented by their Durable Medical Equipment program for peace of mind and convenience.
If care from a specialist is needed, be assured that a group of visiting specialists works closely to help keep your healthcare services local even if you require a specialized procedure or exam.
Above all, patient safety and care is a number one priority so rest assured when visiting Shelby Memorial Hospital the primary focus will be you and making sure you receive quality, compassionate and effective healthcare.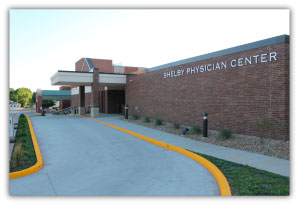 Shelby Memorial Hospital is located at:
200 S. Cedar St.
Shelbyville, IL 62565
Phone: 217.774.3961
For more info visit their website at http://mysmh.org/