Forest Park in Shelbyville Illinois
The Place to be for Recreation & Relaxation
Forest Park, located on East 9th st. is a municipal park established in 1857 which has undergone many changes since its Civil War beginnings.
Purchased and established by a group of local businessmen, the park originally served as the Shelby County fairgrounds in which the parks lagoon named "Crystal Lake", the Chautauqua Auditorium, first public pool and horse racing track were built.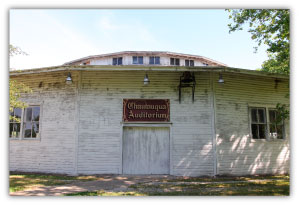 With the advent of cars, movies and radios, over time the Chautauqua movement soon died out but Forest Park continued to be the popular picnic and recreation spot it is today.
In 1932 the Park was given to the City of Shelbyville. At this time the stone fence at the entrance of the park was built, the original "swimming hole" was converted into a sunken garden, a larger public pool was built (now replaced by the family aquatic center) and the lagoon bridge was installed.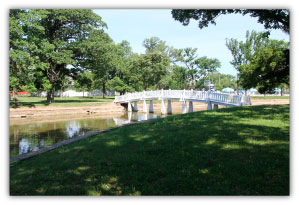 In the 40's, 80 more acres of land were donated to the park by Dr. Charles Hulick, to be named the "Hulick Addition" and in the 50's the County Fair was moved to its present location on northwest 6th street.
In 1983 the local Lion's club donated a community building and in 1985 the American Legion Post 81 erected a Vietnam War memorial at the entrance of the park.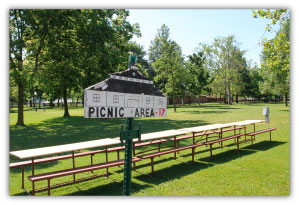 The park also is home to a historical Boy Scout cabin, recently added Shelby County Senior Center, picnic areas, pavilions, baseball & softball diamonds, soccer fields, youth athletic center, skateboard park, basketball courts and more.
The General Dacey Trail also begins in the back "Hulick Addition" area of the park, with more future improvements coming, including a renovated sunken garden by members of the Shelbyville Garden Club and local volunteers.