Shelbyville Illinois Schools – CUSD #4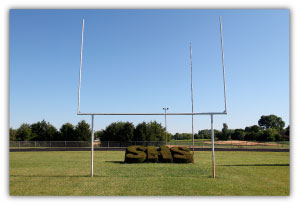 Schools Overview
Shelbyville Illinois offers a highly ranking, award winning education system with the advantages of small classroom size, filled with small-town school spirit.
In addition to stellar academics, our schools are proud to offer a wide variety of extracurricular and social programs in the areas of sports, arts, music, agricultural, and higher learning.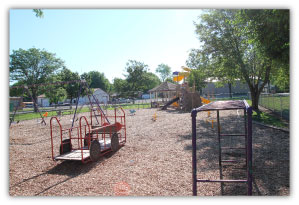 Preschool
The Preschool Program in the Shelbyville CUSD #4 is called STARS (Steps Toward Academic Readiness Shelbyville). STARS is an at-risk program which provides six 2 ½ hour sessions daily.
Parents may call the Preschool Office to schedule a screening for their child. Placement in the program is based upon screening results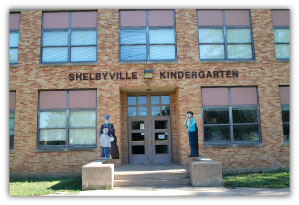 Kindergarten Center
The District's Kindergarten Center is located in the South Wing of Shelbyville High School.
The Kindergarten Center offers small class sizes and a full- day of instruction dedicated to giving young students the best possible start to school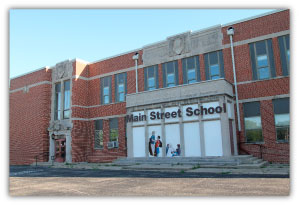 Main Street School – Grades 1-3
Main Street School is located at 225 West Main Street.  Students in the early elementary grades receive a strong foundation in reading, writing and math.  Nearly 90% of students meet or exceed state standards in reading and math each year.
Parents and teachers work together to ensure that every student has prerequisite skills necessary for continued success.
Moulton Middle School – Grades 4-8
Moulton Middle School is located at 1101 West North 6th Street.  Students in fourth and fifth grade receive instruction in a self-contained classroom setting while instruction in sixth through eighth is departmentalized by subject.  Moulton students consistently outperform other students.  Moulton Middle School was awarded the Academic Excellence Award by the Illinois State Board of Education for sustained high performance on state tests.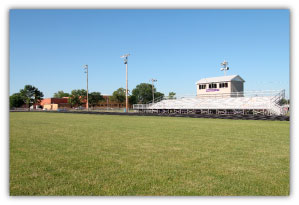 Shelbyville High School – Grades 9-12
Shelbyville High School is located at 1001 West North 6th Street.  Shelbyville High School offers multilevel courses in math, language arts, social studies, and science. In addition to outstanding academic core programs, SHS has rich offerings in electives for students.  Career technical education offers a large  assortment of career trades, agri-science, business education, and family and consumer science.
Special Education – All Grades
The Special Education Department in the Shelbyville CUSD #4 offers a full continuum of special education services for children between the ages of 3 and 21. The staff works to provide support that will help each special education student be successful in the Least Restrictive Environment.  Parents are an integral part of this process. The District Special Education Staff are located at Moulton Middle School/South Modular building.