Directions to Shelbyville By Air.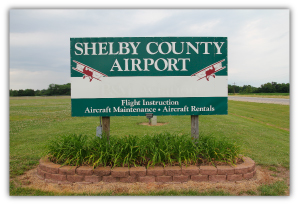 Shelbyville Illinois is host to the Shelby County Airport, located just a few miles west of Shelbyville. Perfect for smaller aircraft pilots who want to stop in for a weekend recreational visit.
Pilot Details
Shelby County Airport (2H0) has 3 runways:
Runway 18-36 is paved and is 4098′ x 75′
Runway 14-32 is turf and is 2518′ x 180′
Runway 04-22 is turf and is 2368′ x 160′
The fuel available is 100LL with automated pumps and a credit card reader on the pump. The runway is attended M-F from 0800L-1600L and has an emergency contact for weekend service.
Plenty of ramp space is available with tie down locations and transient hangars.  Full mechanic services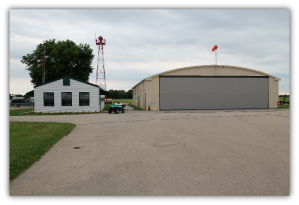 are available with on-site repairs and annual inspections.
We're also centrally located in Illinois, just minutes away from many larger Municipal Airports in the following communities:
KTAZ – Taylorville Municipal Airport (24 nm W)
1H2 – Effingham County Memorial Airport (25 nm SE)
KDEC – Decatur Airport (25 nm N)
KMTO – Coles County Memorial Airport (27 nm E)
KVLA – Vandalia Municipal Airport (29 nm SW)
Nearby Airports
For longer passenger trips, our community is easily accessible in an hour or less from regional airports located in the State Capital in Springfield (SPI), Champaign IL (CMI) as well as international airports located in St. Louis Mo (STL) and Indianapolis (IND).
These modern day arrangements are what help make Shelbyville and Lake Shelbyville an easy place to visit.